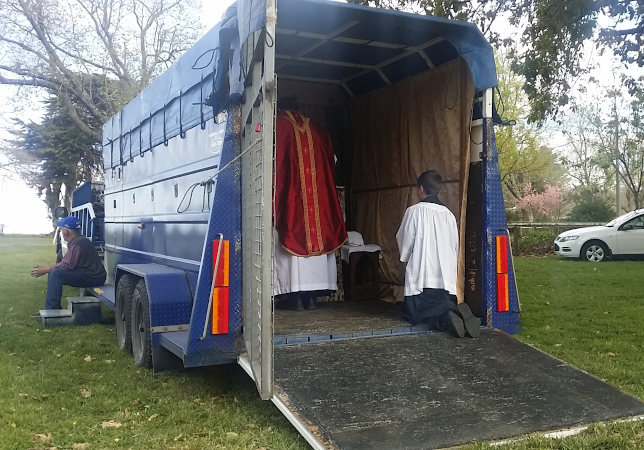 Just when we're starting to get the hang of having Thursday night choir practice, a few big trips come up! Here are the plans for while we're a bit short. It was great to put our heads together to come up with this plan.
18th Sunday after Pentecost
Sunday 13th October
Low Mass
Immaculate Mary
Ave Verum
Jesus My Lord, My God, My All
Help of Christians
19th Sunday after Pentecost
20th October
Sung Mass
Ave Verum
Adoro Te Devote
Hail Queen of Heaven
Christus Rex (Christ the King)
27th October
Low Mass
Crown Him with Many Crowns
O King of Might and Splendour
Let All Mortal Flesh Keep Silence
Hail Redeemer
21st Sunday after Pentecost
3rd November
Low Mass (unless we get more servers and maybe someone to sing the Propers along with Patrick)
Help Lord the Souls which Thou hast Made
God of Mercy and Compassion
Jesus My Lord, My God, My All
The Lord's My Shepherd
Then next choir practice should happen the 7th November 7pm. See you then!