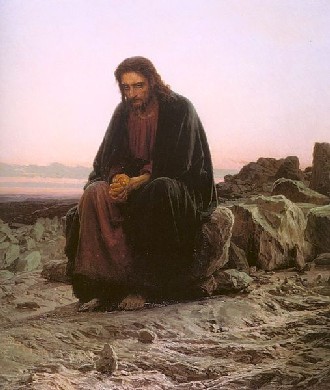 If we're keeping on going with the existing plan for a sung Mass once a month at Lawson, next Sunday will be a practice for the first Sunday of Lent.
This may sound crazy, but I think we can try the propers. The ones in the Liber.
Go hear them sung well: ccwatershed.org/goupil
We'll probably still psalm tone the gradual and tract. Here it is. Yes, it's a bit loooong. (not as long as last Sunday's Epistle)
I'm trying to teach them to my family. We don't have to have everyone sing them. I think it would be worth it.
Notice the words of the offertory and communion are almost identical, which argues for doing the proper chant - otherwise they will sound exactly the same.
Update: Here's the plan sung by my son and me:
[audio:http://www.repleatur.net/wp-content/uploads/2014/02/home-introit.mp3]
[audio:http://www.repleatur.net/wp-content/uploads/2014/02/home-gradtract.mp3]
[audio:http://www.repleatur.net/wp-content/uploads/2014/02/home-offertory.mp3]
[audio:http://www.repleatur.net/wp-content/uploads/2014/02/home-communion.mp3]
or watch the video:
http://www.youtube.com/watch?v=l_2N6nzCdaE