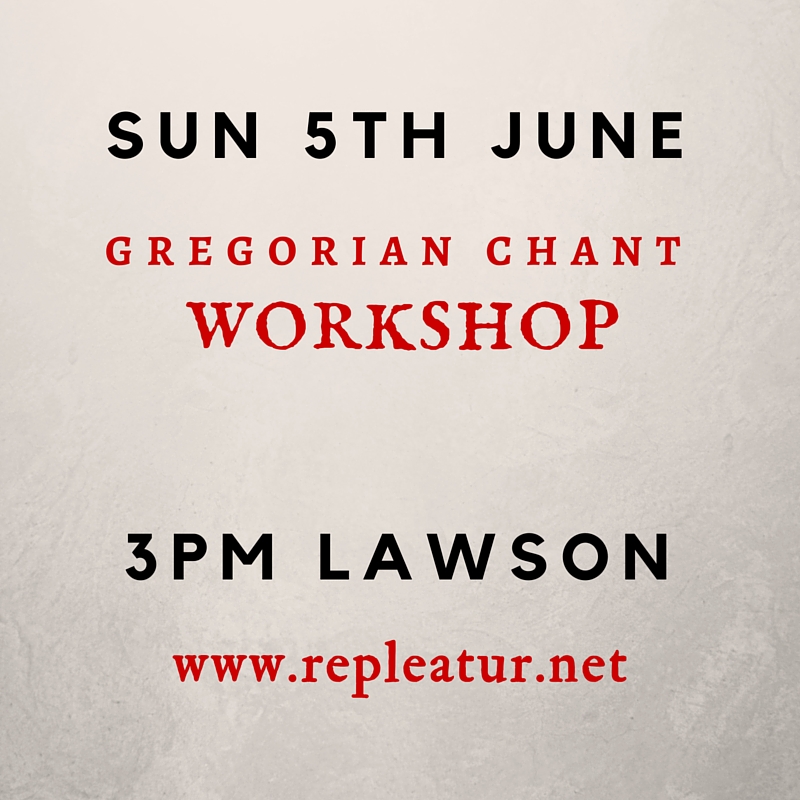 This month we're opening up the choir to new members by having a short Gregorian Chant Workshop at our next regular practice.
We will be working on the music for the Fourth Sunday after Pentecost, Dominus illuminatio mea - the Lord is my Light and my Salvation.
Here is a collection of videos
As we are through all the Easter festivities, we turn back to the regular Mass for Sundays: Missa Orbis Factor or Mass 11.
If you could RSVP either by email veronica@brandt.id.au or phone 0407 887 637, then I can prepare enough copies of the sheet music. Let me know if you require a practice CD - a $2 donation is handy to cover copying costs.